Altitude Test Chambers
Altitude or pressure testing is essential for military, industrial, aviation, and consumer applications where products or components experience low-pressure environments or need to withstand rapid decompression in combination with climate control. Russells RH (reach-in) and WH (walk-in) Series altitude chambers offer the performance, flexibility, and reliability required for today's mixed environmental testing standards. An RTP altitude chamber controls the temperature environment for product testing while simulating various altitudes, or can be used for stand-alone temperature and humidity testing. Russells can manufacture your chamber to meet MIL-STD, RTCA DO-160, and other test specifications.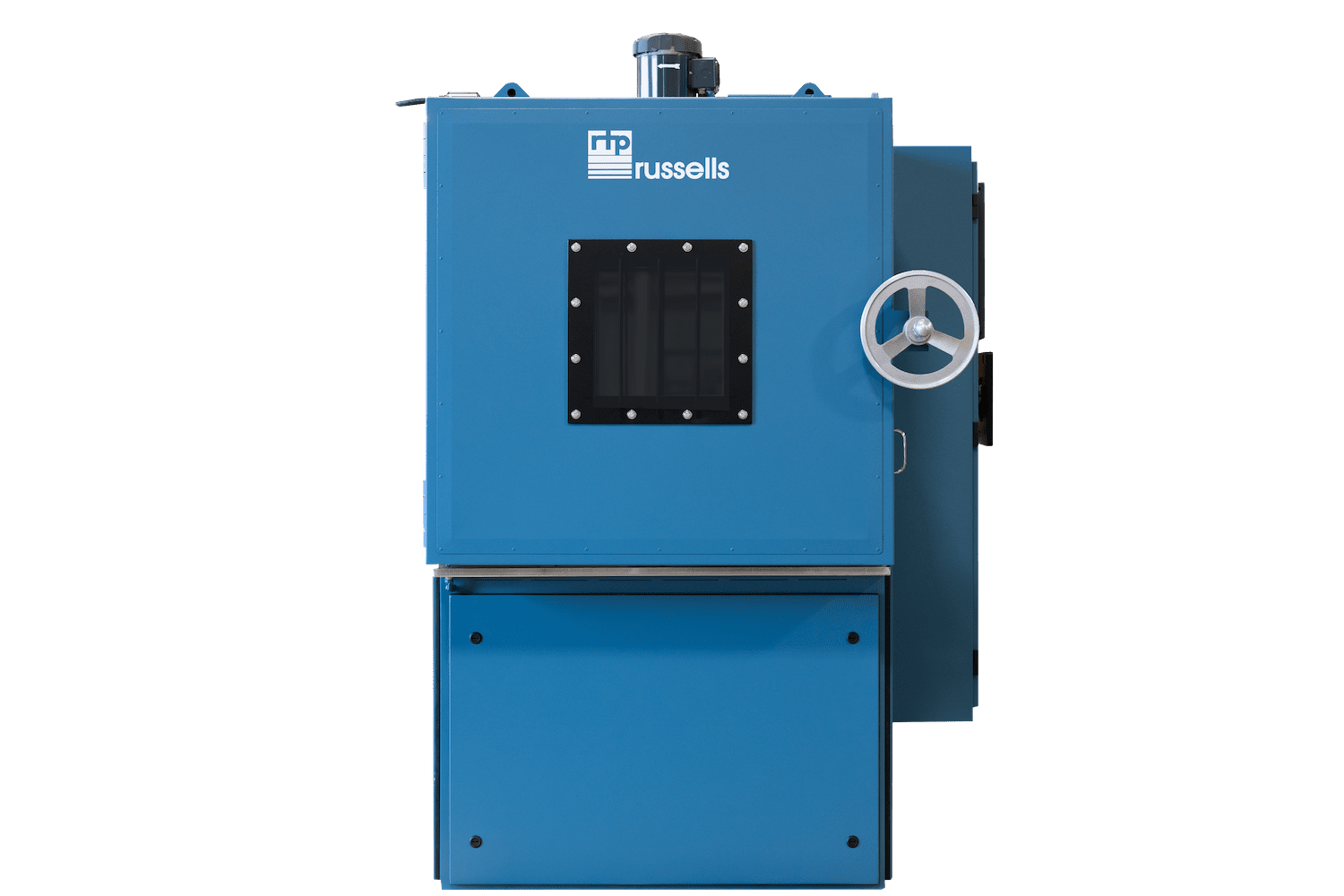 What is an Altitude Test Chamber?
Our altitude test chambers control the temperature and/or humidity environment for testing your product while simulating various altitude conditions from site level to 200,000 feet. Some test standards require combined testing, therefore we offer a wide range of conditions including temperature, altitude, humidity, and vibration. Our altitude test chambers can meet RTCA DO-160 and MIL-STD-810H test specifications for icing and rapid decompression for avionics cabin pressure testing. Our rapid decompression option simulates sudden altitude change from 8,000 ft. to 60,000 ft. in 15 seconds.
Controlled Testing Environment Capabilities
Altitude
Temperature
Temperature and altitude (temperature controllable to 65,000 ft./20,000m)
Temperature and humidity at site level
Temperature, altitude, and vibration
RTCA DO-160 icing and various other combined environmental tests
Rapid Decompression
Altitude Test Chamber Features
Brushed 304 series stainless steel liner, hermetically welded and dye checked
Welded external or internal pressure member construction
Welded steel frame with removable access panels to service components
Full opening chamber door with heavy duty latch
Heavy duty journal bearing door hinges
Durable blue enamel finish *custom colors available
Vacuum systems for MIL-STD-810 and RTCA DO-160 rapid decompression testing
Through-wall access ports with bolted vacuum tight covers
Viewing windows
Adjustable shelves
Refrigeration sound deadening package
Remote refrigeration systems
LN2 boost cooling
Air cooled condenser
Humidity water demineralizer
Dry air purge system
Running timer meter
Electrical disconnect switch
Minimal spark electrical system
Additional safeguards for battery testing
Low or zero ozone depletion refrigerants
Low stage desuperheater
Oil pressure switches/transducers
Compressor suction and discharge pressure switches/transducers
Air or water cooled condensor
ASME certified pressure vessels
Compressor overload protection
High stage compressor crankcase heater
Compressor head fans
Low stage oil separator
All piping joints silfos or silver soldered
Stainless steel compressor condensate pans
All wiring meets NEC/NFPA standards
UL-508b certified control panels
120 volt control circuit transformer
Fully enclosed electrical panel
All circuits fused or circuit breaker protected
Full system function switches with system status pilot lights
Interior lighting
High temperature limit safety
Redundant heating circuit safety contactor
Air circulator/heater/high altitude interlock
Balanced load on three phase power
Third party NRTL/CSA marking available
russellsOne touch screen altitude, temperature, and humidity programmer controller
Automatic altitude climb and dive control valves
Computer communications, networking, and data logging
High speed data acquisition for rapid decompression applications
Absolute pressure altitude sensor/transducer
Solid state humidity sensor
Product safeguard FM approved over/under temperature limit
*Commerical off-the-shelf controllers available upon request