Altitude Chamber (RH Series)
Altitude chamber testing is important for manufacturers of products that might be shipped via air. It is especially important for defense and aerospace applications where pressure and vacuum conditions are even more intense. The Russells RH-Series altitude/temperature and altitude/temperature/humidity chambers offer performance flexibility and reliability for today's mixed-environment testing requirement. A Russells application engineer can assist you in selecting the configuration, size, and elevation chamber options that best suit your needs.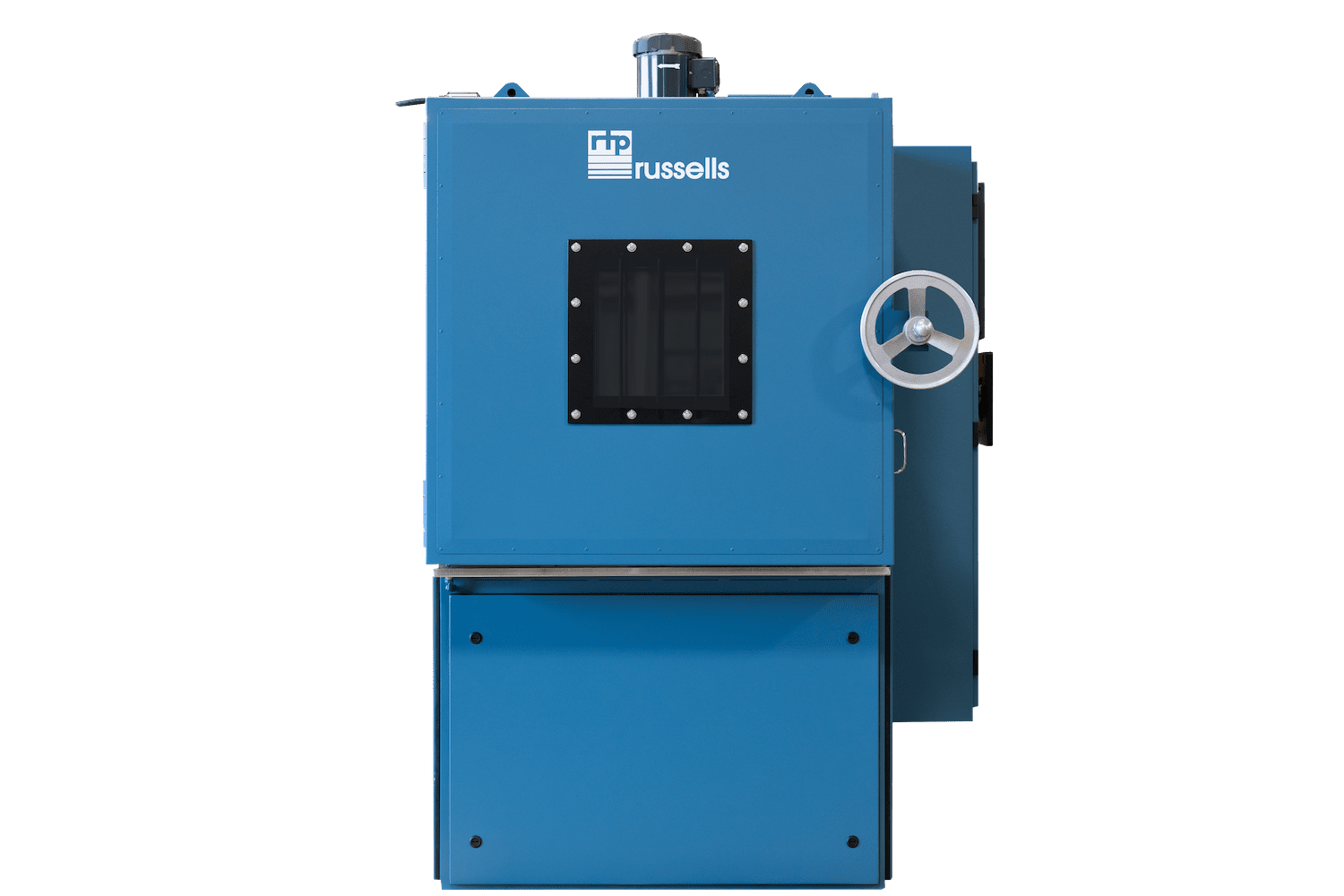 Overview
About Altitude Test Chambers
Our altitude test chambers control the temperature environment for testing your product while simulating various altitude environments from site level to 100,000 feet. The same chamber can be used to simulate temperature and humidity. Russells' Altitude Chambers now meet RTCA DO-160G test specifications. Also meeting MIL-STD-810H, rapid decompression for avionics cabin pressure testing. We can simulate rapid or explosive decompression from 8,000 ft. to 60,000 ft. in 15 seconds.
Controlled Testing Environment Capabilities
Altitude
Temperature
Temperature and altitude (temperature controllable to 65,000 ft./20,000m)
Temperature and humidity at site level
Temperature, altitude, and vibration
RTCA DO-160 icing and various other combined environmental tests
Rapid Decompression
Features
Brushed 304 series stainless steel liner, heliarc welded and dye checked
Welded external or internal pressure member construction
Fiberglass insulation, 0.25k factor
Welded steel frame with removable access panels to service components
Full opening chamber door with heavy duty wheel latch
Heavy duty horizontal glide door hinges
Durable blue enamel finishes (custom colors available)
Heavy duty vacuum pump with gas ballast
Oil mist eliminator
Temperature ranges:

-100°F/-73°C to 356°F/180°C

Altitude Chamber range:

Site level to 100,000 ft (30,500 m). Extended ranges available

Humidity range:

10% to 95% RH within the bounds of a +185°F/85°C maximum dry bulb and a 40°F/4°C min. dewpoint

Can be equipped with battery testing safety features according to EUCAR hazard safety level
Optional
Vacuum systems for MIL-STD-810H and RTCA DO-160G rapid decompression testing
Through-wall access ports with bolted vacuum tight covers
Viewing windows
Shelves (adjustable)
Refrigeration gauges
Refrigeration sound deadening package
Remote refrigeration systems
LN2 boost cooling
Air cooled condenser
Humidity water demineralizer
Dry air purge system
Running time meter
Electrical disconnect switch
Additional safeguards for battery testing
Cooling
Low or zero ozone depletion refrigerants
Energy saving refrigeration bypass capacity control
Low stage desuperheater
Oil pressure switches
Compressor suction and discharge pressure switches
Air or Water cooled condenser
Automatic condenser water control valve
ASME certified pressure vessels
Compressor overload protection
High stage compressor crankcase heater
Compressor head fans
Low stage oil separator
All piping joints silfos or silver soldered
Stainless steel compressor condensate pans
Electrical
All wiring meets NEC/NFPA standards
120v control circuit transformer
Fully enclosed electrical panel
All circuits fuse or circuit breaker protected
Full system function switches with system status pilot lights
Incandescent interior lighting
All wiring numbered or color coded
High temperature limit safety
Master heating circuit contactor
Air circulator/heater/high altitude interlock
Balanced load on three phase power
3rd party NRTL/CSA/CE marking available