Dynamometer Drive-In Vehicle Test Chambers
Our dynamometer chambers feature dependable mechanical refrigeration, superior air flow, and expansive control systems. Our dynamometer drive-in vehicle test chambers are designed to integrate directly with a dynamometer system, while simultaneously exposing vehicles to a wide variety of environmental conditions including temperature and/or humidity, rain, wind, and more. Our control systems allow for precise temperature and humidity testing while meeting your exact specifications.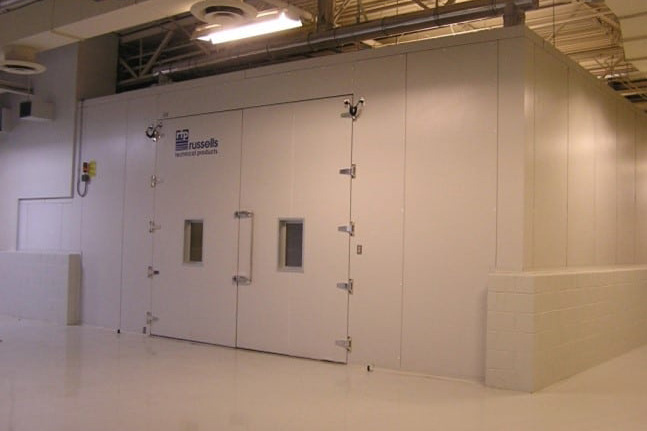 About Dynamometer Vehicle Test Chambers
We provide turnkey services to handle every aspect of design, manufacturing, and construction of your dynamometer room, so all you have to do is drive-in or walk-in to start vehicle testing or engine testing.
Our rooms feature dependable mechanical refrigeration, superior air flow, and the most expansive control systems allowing you to safely operate your dynamometer in potentially hazardous conditions. These chambers are equipped for simulation testing for a wide variety of environmental conditions including:
Temperature and/or humidity
Hot/cold temperatures
Wind
Rain
Can be equipped with battery testing safety features according to EUCAR hazard safety level